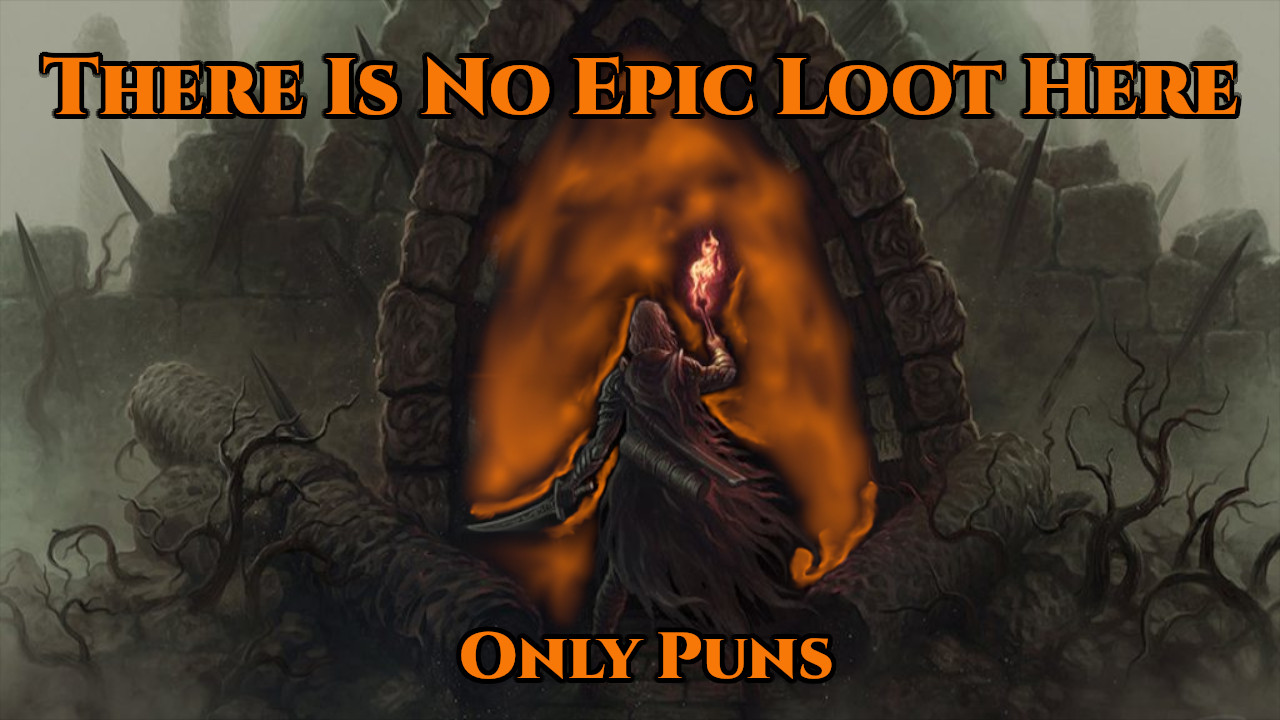 Web Novel Site : https://www.royalroad.com/fiction/15935/there-is-no-epic-loot-here-only-puns
Ways to support Channel
-----------------------------
Leaving a Tip :  https://www.paypal.me/agrosquerril
Buying me a coffee : https://ko-fi.com/agrosquerrilnarrates
Becoming a  Patreon : https://www.patreon.com/agrosquerrils
MERCH Store : https://teespring.com/stores/asn-3
---------------------------
Greetings Ladies and Mentlegents and welcome to my channel where I like to make LEGAL Audiobooks of various types from web novels (webnovels) and short stories. If you are new to the channel or this Audiobook series then click on the information tab for the entire playlist to help get you up to current faster. 
This WebNovel series is taken from the website Royal Road or WebNovel.com with the below Synopsis :
She became a dungeon core.
Everything pointed Delta to murdering her way to success. People were just mana farms, right?
No, that was wrong. Delta refused. Then everything became odd.
Check Out the Podcasts
---------------------------
PodBean Channel : https://agrosquerrilnarrates.podbean.com/
Spotify Channel : https://open.spotify.com/show/01XntbfXNiZMcLNTrzCvRY
Itunes Channel :  https://podcasts.apple.com/us/podcast/a-s-n-web-novels-and-short-stories-podcast/id1521051021
-------------
Email : Agrosquerrils@gmail.com
Twitter : https://twitter.com/agrosquerrils
Streamlabs : https://streamlabs.com/agrosquerrils
Discord : https://discord.gg/XeMwEqX
This Story is Classified as LitRPG but what does that mean?
-----------
LitRPG, short for Literary Role Playing Game, is a literary genre combining the conventions of computer RPGs with science-fiction and fantasy novels.[1] The term is a neologism introduced in 2013. The proponents of the term state that in LitRPG, games or game-like challenges form an essential part of the story, and visible RPG statistics (for example strength, intelligence, damage) are a significant part of the reading experience.[2] This distinguishes the genre from novels that tie in with a game, e.g. those set in the world of Dungeons and Dragons,[1] or books that are actual games, such as the choose-your-own-path Fighting Fantasy type of publication. Typically, the main character in a LitRPG novel is consciously interacting with the game or game-like world and attempting to progress within it.
--------------------
Taken from Wikipedia
It also Falls under the classification of Isekai\Portal Fantasy
----------------------------------------------
Isekai (Japanese: 異世界, transl. "different world") is an "accidental travel" genre of light novels, manga, anime and video games that revolve around a normal person from Earth being transported to, reborn or otherwise trapped in a parallel universe or fantasy world.
In some versions, the protagonist is depicted as being already familiar with the parallel world, as it is often a fictional universe from a fictitious work published in the protagonist's origin universe (see Sonic Storybook Series). It is equally likely the parallel world may also be unknown to them, as is the case with 'Reverse Isekai' stories such as Sonic X, My Little Pony: Equestria Girls, and Isekai Quartet. The new universe can be an entirely different alien world where only the protagonist retains knowledge and has any memory of their former life, as in Saga of Tanya the Evil and Ascendance of a Bookworm. How the protagonist gets there can vary greatly: in some media, they are reincarnated into that world after dying; in others, they are summoned or teleported to that world by accidental or intended reasons, as in the case of Isekai Cheat Magician; or they may unknowingly have walked through a portal connecting two worlds, as in the case of Spirited Away and Inuyasha. In Sorcerous Stabber Orphen, an entire population of humans appeared in the magically created world was transported from Earth and got partially mixed with local dragonlike Heavenly Beings.[1] It may also be one where a formerly virtual world turns into a real one, such as in Log Horizon and Overlord.
-----------------
#narration #webnovel #litrpg
web novel
full audiobook , Alternate World , Character Growth , Dungeons , Game Elements , Past Naive , Protagonist , Overpowered Protagonist , Poor to Rich ,Resurrection ,Schemes And Conspiracies ,Sword And Magic ,chrysalis ,web novels ,anime manga ,ongoing ,cute animals ,so i'm a spider so what light novel ,kumo desu ga nani ka ,litrpg web novel ,gamelit web novel ,adventure webnovel ,top 10 webnovel ,free webnovel ,funny webnovel ,web novel original ,Webnovel Audiobook ,webnovel